SaTTehLyT GaLLaksee Trm Deskripshuhn
SaTeLLiTe GaLaXy Term Description In FohnehTik EengGLish Voeess Sownd Chahrz
Thuh NexT TekST Wuhz Fruhm:
What Is a Satellite Galaxy?
Our sun is part of a massive collection of stars in the Milky Way galaxy. These hundreds of billions of stars orbit the galaxy's center. But did you know that there are things that are even bigger orbiting the Milky Way's center? Other galaxies orbit it too!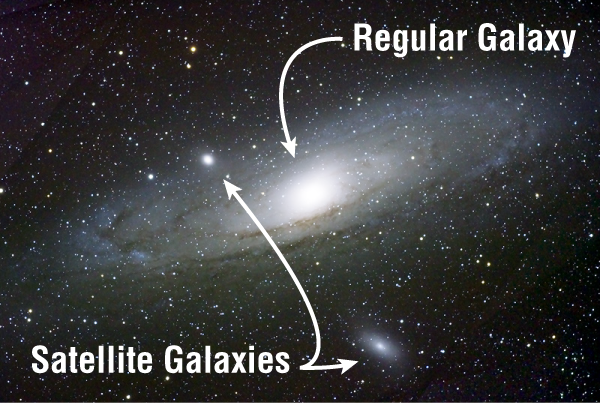 These less massive galaxies have their own impressive collection of stars, which all orbit their own center; but the galaxies and everything in them orbit our galaxy too. It's as if our galaxy is the sun and those other galaxies are planets. Astronomers call them "satellite galaxies."